Introducing aquariva tequila made with hand selected 8 year old Blue Weber agave plants & volcanic spring water from mexico's BEAUTIFUL highlands of Jalisco.
- CLEO ROCOS [FOUNDER]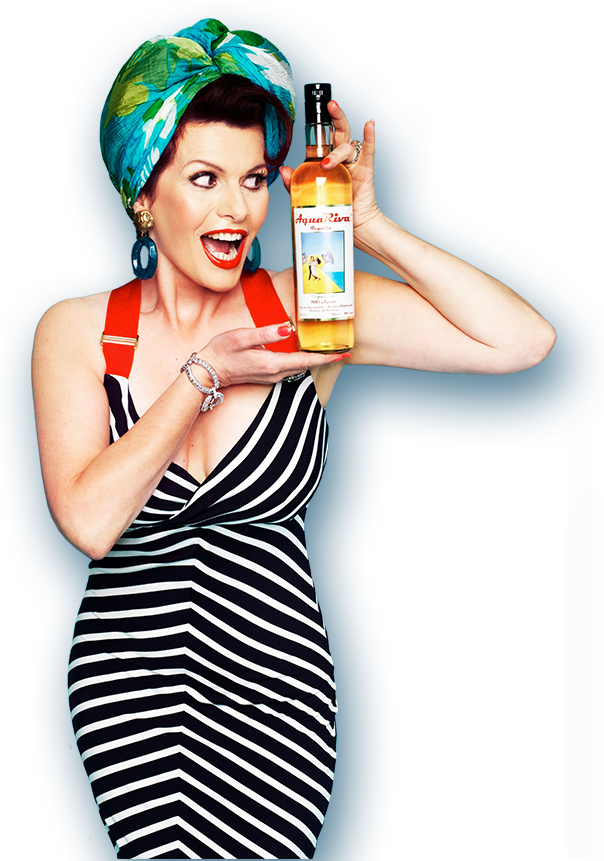 I SPENT OVER 11 MONTHS WORKING WITH A MASTER BLENDER IN MEXICO TO CREATE multi-award winning PROFILES OF PREMIUM TEQUILA. IT CAN BE SIPPED AND SAVOURED AS A SHORT DRINK AND IS PERFECTLY BALANCED FOR COCKTAIL ENTHUSIASTS AND BARTENDERS
View The Range
AquaRiva Organic Agave Syrup is a SINGLE INGREDIENT Natural Sweetener with NO additives, NO enzymes. It's Low GI, Gluten Free and Vegan and is a replacement for all sugar in your diet. Our Premium Blue Agave plants are organically farmed in Mexico to guarantee the Highest Quality available. Perfect on cereals, pancakes, fruit, baking, cooking. Also ideal in cocktails tea and drinks.
View Product
Cleo's Cocktail Recipes
An excellent cocktail is most definitely a divine way to experience a perfect glow of internal illumination.
As a mood lifter, they should be visually desirable and taste ravishing. If they are really good, you should want another one with no delay. AquaRiva cocktails contain only the best ingredients which in turn make the most Fabulous cocktails . So my recipes have only natural and fresh ingredients with no additives or preservatives. I like to wake up the next morning feeling fresh and wonderful and want my guests to feel the same.
Our recipes have only 3-4 ingredients. They are exceptional to drink and extremely easy to make. You can even pre batch them for your parties. I always make sure that I have at least three times the amount of ingredients and ice that I first planned for as people absolutely love these cocktails.
AquaRiva Mexpresso Martini

Ingredients 50 mls AquaRiva Reposado Tequila 20 mls AquaRiva Organic Agave Syrup Double shot of Expresso Coffee Method Mix all ingredients in a cocktail shaker with ice.  Hard shake and strain in...

AquaRiva Watermelon/Jalapeno Margarita

Ingredients 50mls AquaRiva Blanco or Reposado Tequila 25mls Fresh squeezed lime juice 15mls AquaRiva Organic Agave syrup 20mls Fresh squeezed and strained Watermelon Rough cut Jalapeno pepper fres...

Guavarita

Ingredients 50mls AquaRiva Blanco Tequila 25mls Fresh squeezed lime juice 15mls AquaRiva Organic Agave syrup 15mls Guava Juice  Method Add all ingredients into a cocktail shaker and add ice shak...
100% BLUE WEBER AGAVE tequila